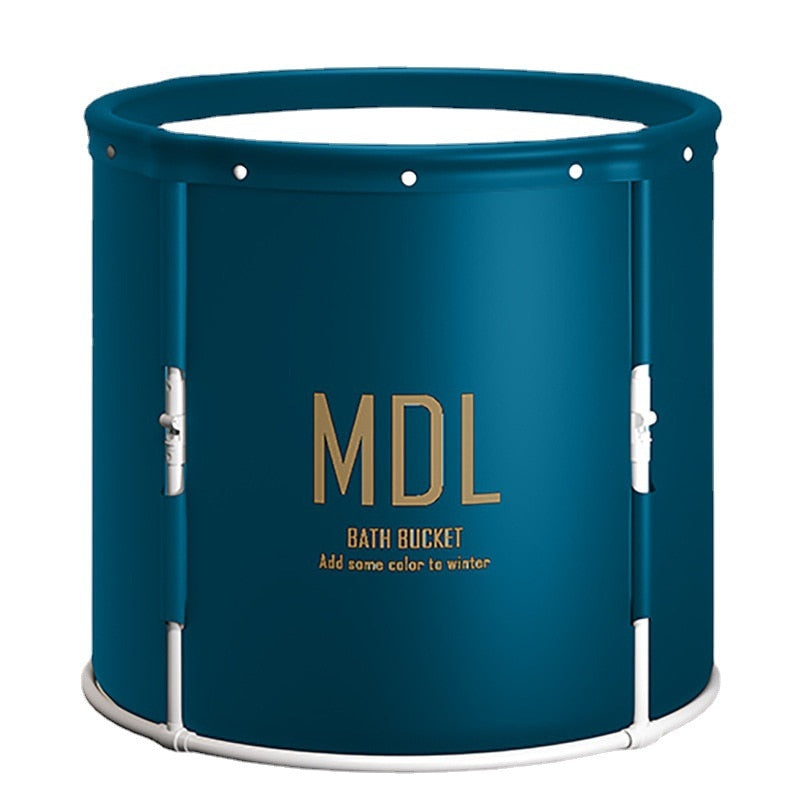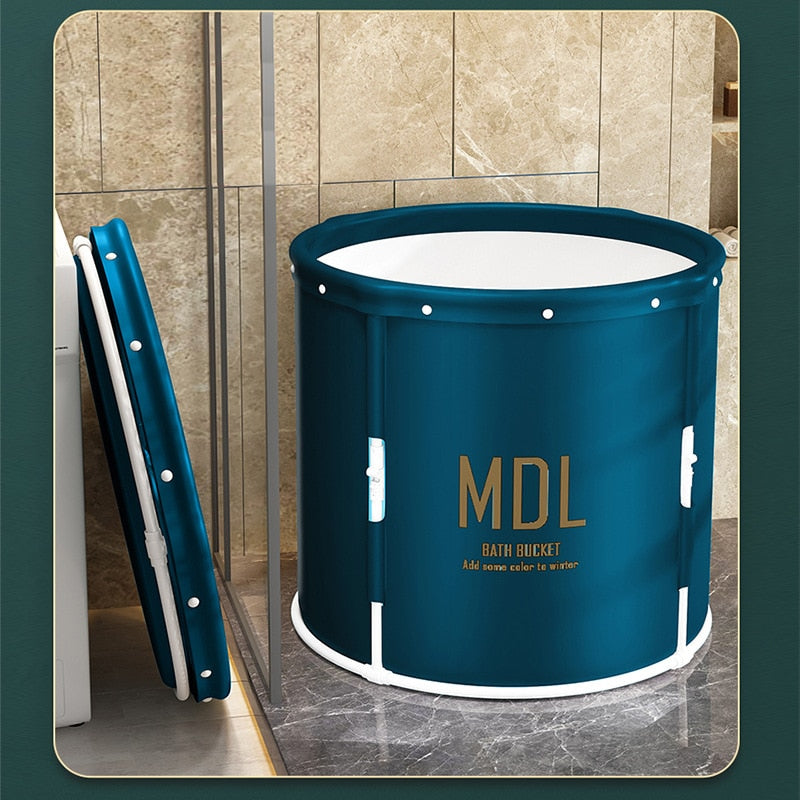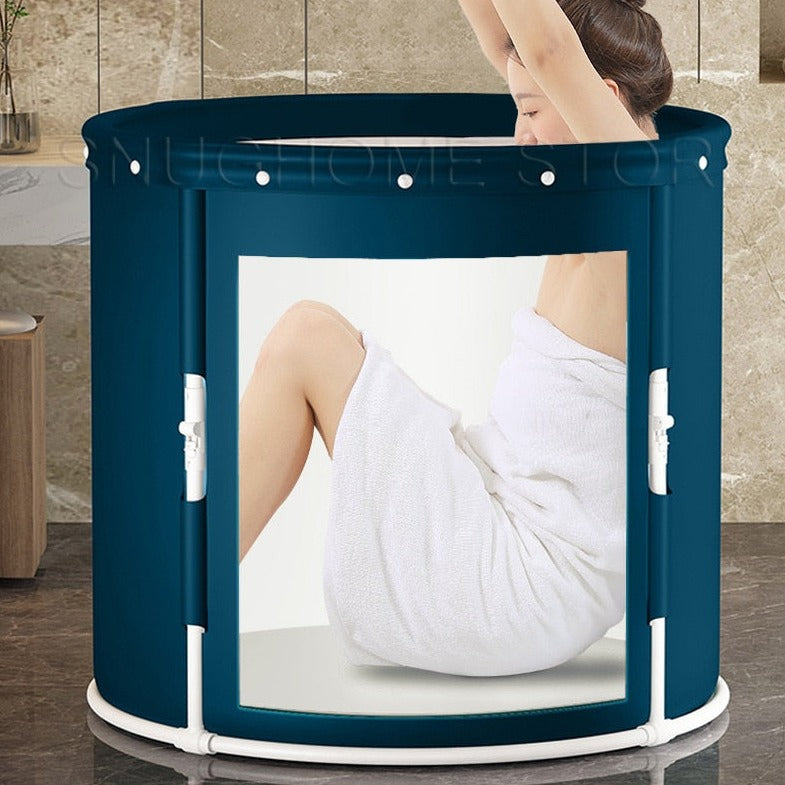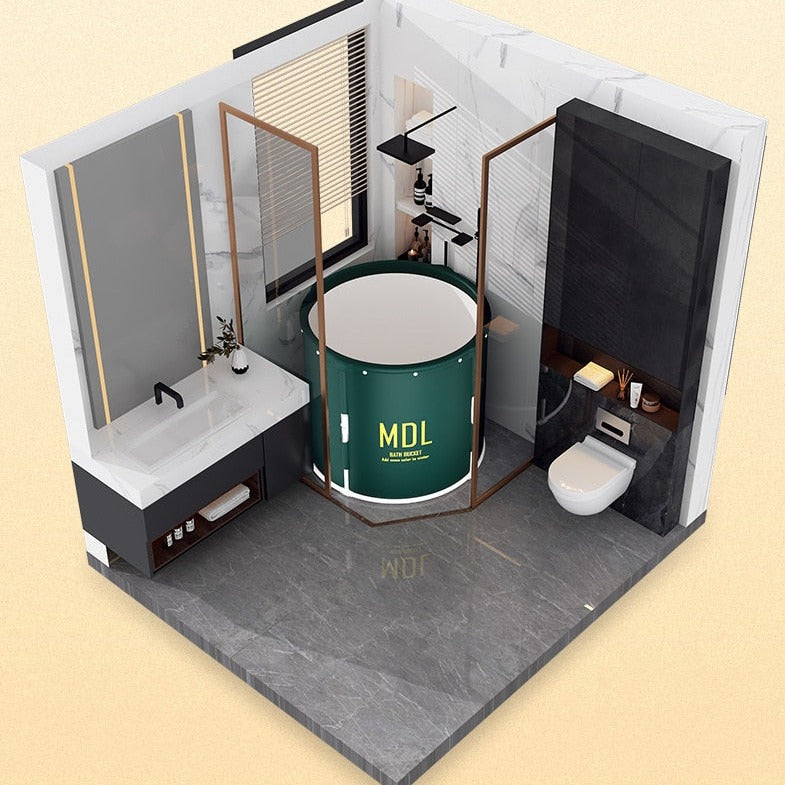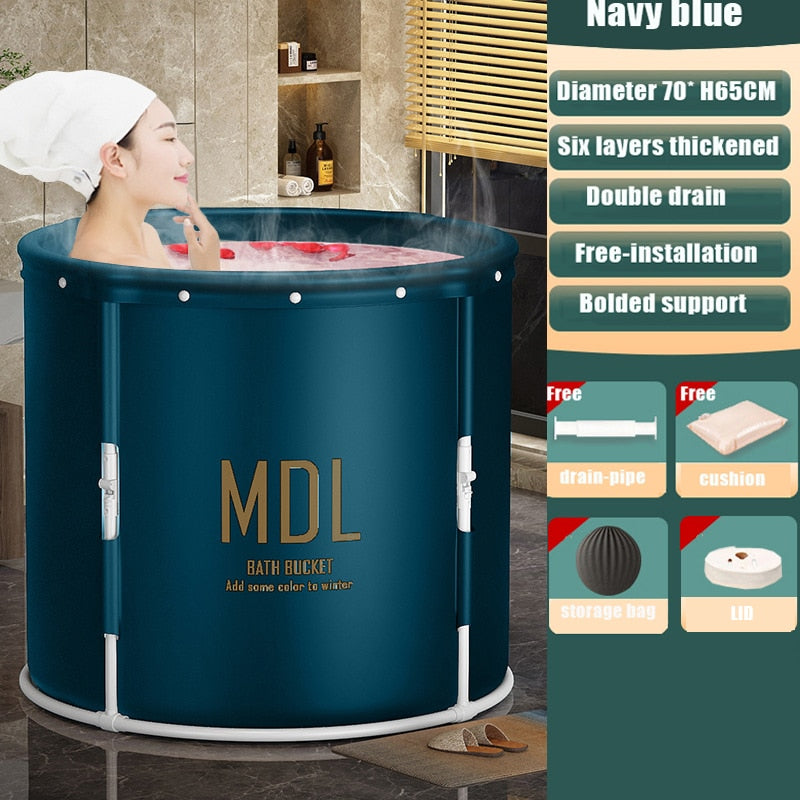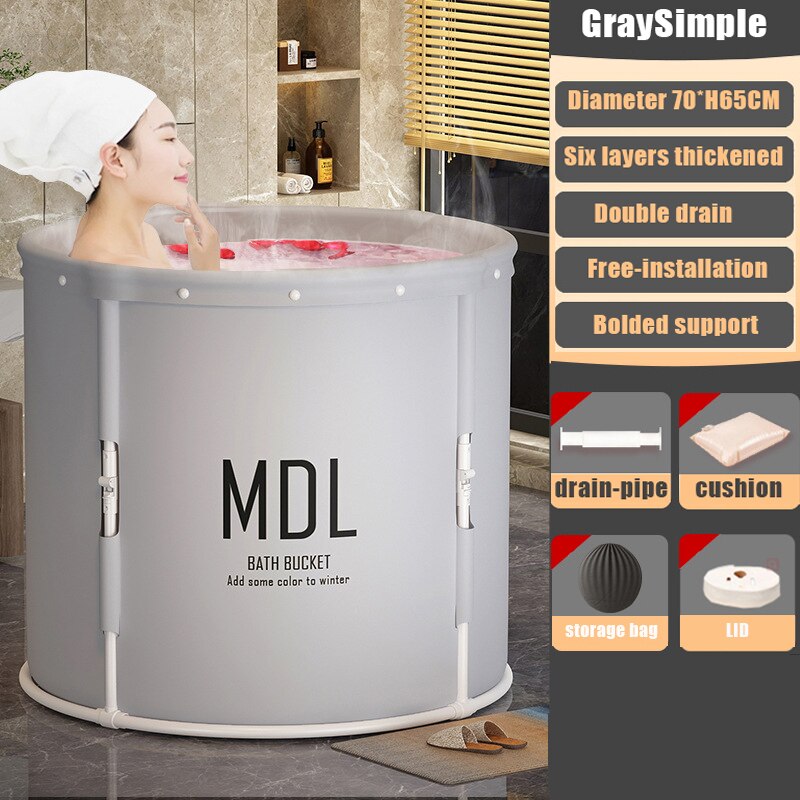 Installation-Free Large Bath Tub
Sale price
$297.95
Regular price
FEATURES:
The portable bathtub simplifies complexity and avoids installation problems. With the new all-in-one one-piece stand, it's easy to assemble just by lifting the top ring. Supported by alloy material with excellent load-bearing capacity, it increases the sense of security.
The bathtub is scientifically designed to keep warm for a longer time. 6-layer special thermal insulation PVC material temperature locking structure, upgraded and thickened material, the temperature is locked for up to 180 minutes, and the bath is easy and comfortable to upgrade.
The portable tub is easy to store and does not take up space. Just press the middle button for compact storage, and when folded, it is only 4 inches thick, which can be integrated into the corner of the living room and can be placed anywhere without taking up too much space.
The multifunctional portable spa can be used not only for bathing but also for sweat steaming and ice bathing. It can be used not only at home but also as a simple bathtub on the beach without a bathtub, and a simple bathtub when camping.
Easy to use, kiddo loves it.
I wish I would have ordered this sooner. Great product!
Perfect and quality is good!